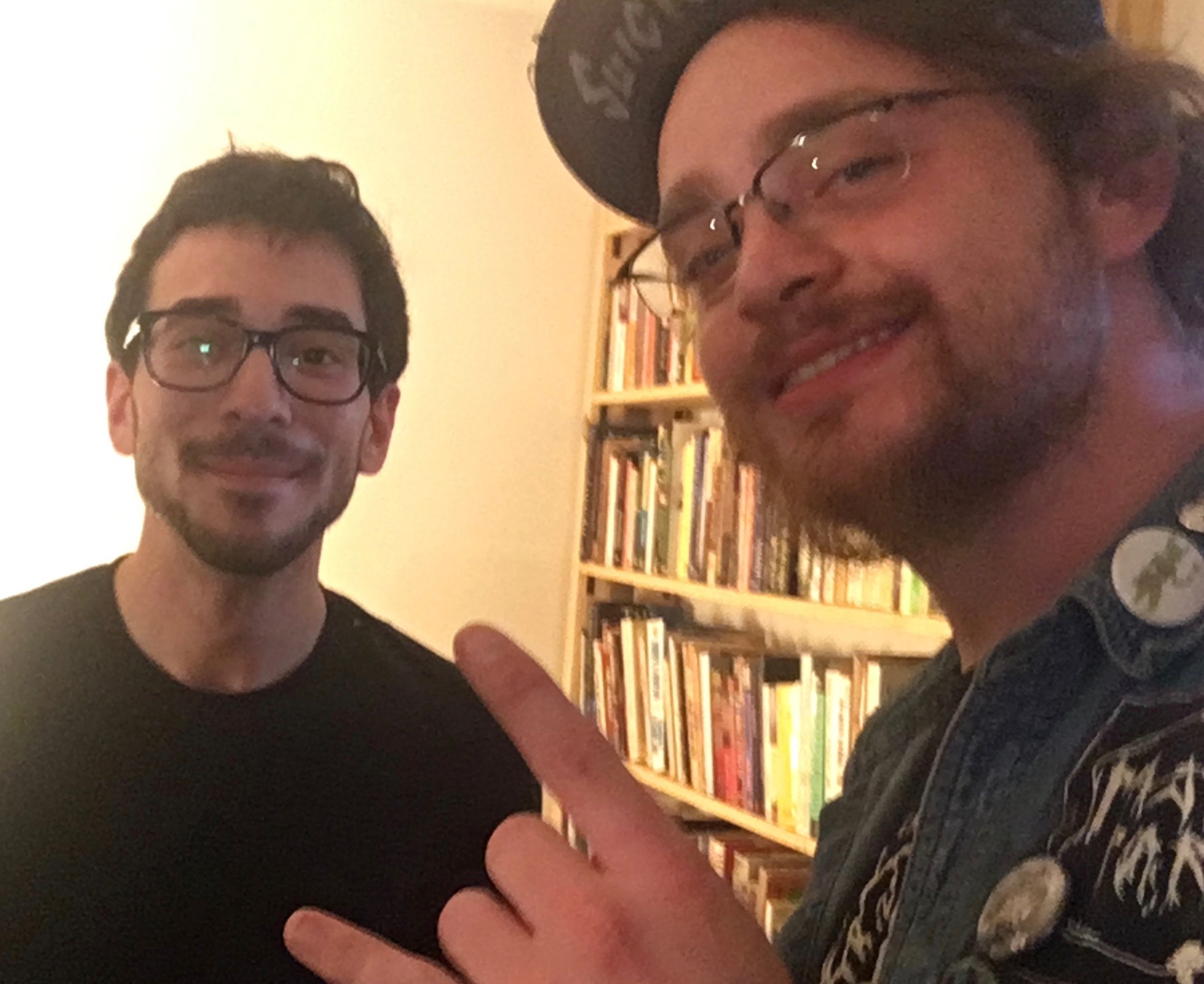 Nick Zaccaria and Scott Karliner came by my studio in the Heights a couple of weeks ago, to talk with me about their new album coming out, HALF DRUNK, and their upcoming tour in the North West. We play two songs by Nick, Half Drunk and Back In Those Days, and we close with a song by Scott, Summer Breeze.
Please check out their work.
And please go to Kickstarter, and look for my my project SONGS OF THE ROLLIN CHATEAU, we're in the very last stretch, and I need you to buy some books, posters, and t-shirts. Thank you!